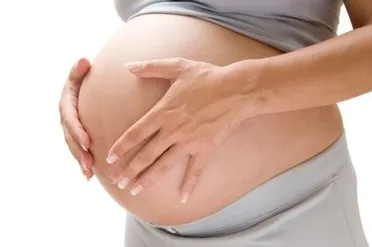 Expecting a little one? Our teams of experts at Chicoine Chiropractic in Austin and Round Rock, TX offer pregnancy chiropractic to make your journey a healthier and more enjoyable one.

4 Incredible Benefits of Pregnancy Chiropractic
It's important for pregnant mothers to take care of themselves when they are preparing to bring new life into the world. One great way to do this is by visiting a chiropractor. Below, our teams at Chicoine Chiropractic in Austin and Round Rock, TX, share just four benefits you can gain from seeking pregnancy chiropractic care.
1. Natural Pain Relief
Pregnancy comes along with some discomfort and pain that can be difficult to ignore. It can also be difficult to find relief from, as you may not want to take medication or resort to methods that could be harmful to the baby. Chiropractic care can provide natural pain relief in the back, neck, joints, and any other area where you might be suffering without invasive techniques or addictive and harmful substances. It can also provide relief from nausea and other symptoms.
2. It's Safe
One common and understandable concern about any type of pain relief method during pregnancy is the safety element. Pregnancy chiropractic care is gentle and involves only methods that are safe for both mom and baby. It is designed specifically for the unique needs of pregnant mothers and prenatal care.
3. Greater Comfort During Pregnancy
Pregnancy is a time for joy and hopeful anticipation. Unfortunately, aches, pains, anxiety, sleeplessness, and other symptoms can prevent that from happening. Chiropractic care can help moms truly enjoy the journey in many ways, from relieving stress and getting more restful sleep to feeling more energized and living without pain.
4. Improved Labor and Delivery
To put it mildly, childbirth is not the most comfortable experience. And for many moms, it takes longer than it should. This is because throughout pregnancy, the extra weight – along with the body's natural processes to prepare a woman for birth – can impact spinal and pelvic alignment and balance. Prenatal chiropractic care can help restore balance and alignment, making the process smoother for both baby and mom. It also reduces the likelihood of needing a C-section and can speed up mom's recovery.
If you have any questions about pregnancy chiropractic care or are ready to schedule your appointment, our teams at Chicoine Chiropractic in Austin and Round Rock, TX, are here for you. You can reach our North Lamar office at (512) 339-9888, our Airport Blvd. Office at (512) 472-3557, our Wells Branch office at (512) 255-1777, or our Round Rock office at (512) 246-3366.